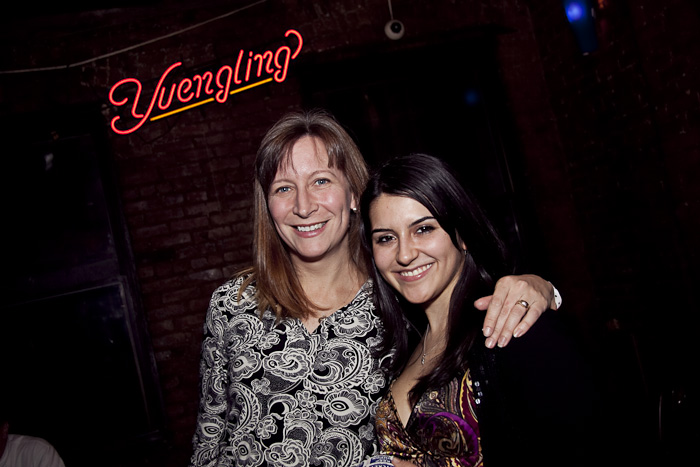 Not sure of where I was heading, I found myself even more confused when I walked into a crowded Midtown bar under the name, "No Idea." After squeezing through the after work crowd jammed at the front of the bar, my body emptied out into the back of the establishment.  Lucky for me, it was the main hub of the Camp GLOW Fundraiser.
After being greeted by Heidi Gorman, I was introduced to the lovely Miss Tsveta Kaleynska – a native of Bulgaria.  By the way, for those of you who aren't aware, Tsveta means Flower in her native tongue.  Having known very little about the cause, it was probably for the best to start firing questions at Tsveta.
Frank:  So, what exactly is Camp GLOW?
Tsveta:  GLOW is Girls Leading Our World.  It was started in 2000.  Basically, it is a leadership camp for young women, where 70-80 Bulgarian girls per year are trained.  The camp is conducted in English, so the girls have a chance to practice their English.
F:  And so they can move to America?